Sponsorship Opportunities for Classical Idol
Rochester's Classical Idol is an annual vocal competition held for the benefit of the Rochester Oratorio Society, the premier community choir in Rochester, New York since 1945.
Classical Idol is the main fund raising event for the Rochester Oratorio Society. Proceeds from the event help:
Sustain the organization
Support the staging of important choral works for the community
Support continuing education and community development
Support vocal talent on both amateur and professional levels
Commission new music
Donate to Classical Idol in support of the Rochester Oratorio Society. All donations (excluding ticket and raffle purchases) will be matched up to $5,000!
Prize Sponsorships
Prizes to the contestants range from $200 to $2000. Contact the ROS office at (585) 473-2234 to reserve your sponsorship.
Program Advertisements
Corporate Sponsors are invited to advertise in our program books at very competitive rates. Please contact the ROS office at (585) 473-2234 for details.
Corporate Support
We also have underwriting packages available for corporations for each of our performances. These packages provide tremendous audience, community exposure, and benefits to a corporation's employees and customers. For additional information on becoming a corporate sponsor of Classical Idol™, please contact the ROS office at (585) 473-2234.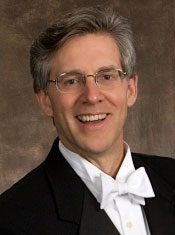 This event deserves the national profile it has gained in the past four years. Everyone who attended heard one of the great stars of tomorrow. We're all thrilled with the results and we're excited already for next year's competition.
– ROS Artistic Director, Eric Townell