Board of Directors
Officers (2017-2018)
Chair: Marc Smith
Vice Chair: Sarah Reynolds
Treasurer: Nina Fargnoli
Secretary: Sandra Moncrief
Nina Fargnoli
Community Member // First Term ending 2020
Nina graduated from Nazareth College with degrees in accounting, economics and finance. She then graduated from St. John Fisher College with her MBA in accounting and became a Certified Public Accountant. Nina is currently a senior auditor for The Bonadio Group, a top 100 accounting firm located in Pittsford, New York, and has been employed there since 2013. She played field hockey in college and still enjoys playing in her free time, in addition to taking care of her doge Clyde and cat Chloe."
Sue Geier
Chorus Member, Alto // First Term ending 2020
Sue became a member of the Rochester Oratorio Society in 2014. She is excited to begin her first term as a Board member this year. Sue attended the U of R, Nazareth College and SUNY Oswego. She is retired from Monroe 2 BOCES, where she was an administrator/professional developer in literacy, and has continued this work as an adjunct instructor at SUNY Brockport and Nazareth colleges. She is a member of Resonanz (the "choir for hire" within ROS) and is taking voice lessons at Eastman Community Music School. (She recently participated in her first recital, with all the other kids.) Sue and her husband Jim have 2 daughters and a son. She loves to travel, learn, and engage in thoughtful, civil conversations.
Brigid Harrigan
Community Member, Alto // First Term ending 2019
Brigid Harrigan is an entrepreneur, teacher, and visual artist who resides in Rochester NY. She has earned her bachelors degree in studio art, and masters in communication. Her business-related passions include public speaking, web design, event organization, and fundraising. Her programs have helped to raise $13,000 for a local pet rescue, and 2,000 lbs of food for Foodlink. Her non-business passions include roller coasters, action figures, science fiction, and tacos. 
Jennifer Horn
Chorus Member, Alto// First Term ending 2021
Jenny Horn has been singing in choirs since the age of six and joined ROS in 2007. Volunteer activities for ROS include singing in Resonanz and acting as its manager, and serving on the Artistic Committee. In addition to ROS, Jenny sings with the Finger Lakes Choral Festival and is a member of the board for that ensemble. Other non-profit board experience includes the San Francisco Choral Society (three years) and the Unitarian Universalist Church of Canandaigua (four years). In the Rochester area since 1998, Jenny has worked for 20 years as a school librarian for Marcus Whitman CSD and she loves the job and the people there. Jenny has also worked as a kindergarten and preschool teacher and as a press operator. Her husband Andy is the founder and (now retired) director of the Finger Lakes Choral Festival and they enjoy visits from our three adult sons. In her spare time Jenny likes to garden, hike, cook, and get friends together for a little singing. She loves ROS and looks forward to serving on the board again.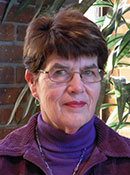 Carole Huther
Chorus Member, Alto // First Term ending 2020
Carole Huther has sung in ROS for nearly 20 years, served as Vice-Chair and Chair, and recently chaired the Conductor Search Committee that brought Eric Townell to Rochester. Carole is active in ROS fundraising events including the Silent and Live Auctions, Art Auction and Dinners at Home. A graduate of Muhlenberg College, she is now retired from careers as Director of an Environmental Education Resource Center, and Director of Volunteer Services for the Episcopal SeniorLife Communities. Carole now works at her favorite store, The Bird House. She also enjoys gardening, kayaking, bird-watching and spending time with family and friends.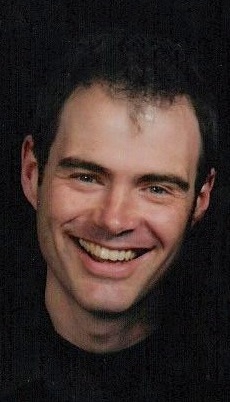 Daniel McInerney
Chorus Member, Tenor// First Term ending 2021
This year Dan celebrates his 25th year singing in the Rochester Oratorio Society! He received his Bachelor of Science degree in Music Education and Clarinet Performance from Hartwick College in Oneonta, N.Y. Dan also sings and is an occasional soloist with Rochester-area choruses Madrigalia, and Voices. Solo appearances have also included concerts with the Irondequoit Chorale, as well as with several area church choirs. Since 1996, he has served as Madrigalia's Business and Concert Administrator and also works part-time for UPS. Dan joined ROS in 1994 and has served 4 terms on the Board of Directors. He has held the offices of Vice Chairperson and Director of Marketing and Communications, as well as being involved with ticket sales, fundraising and patron management. Dan also serves on the boards of directors for the Finger Lakes Choral Festival and the Greater Rochester Choral Consortium. He enjoys cooking and gardening and lives with his wife Pam and four children in Irondequoit.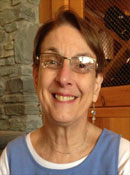 Sandra Moncrief
Chorus Member, Alto // Second Term ending 2020
Sandra Moncrief was born and raised in Rochester. She is a graduate of Keuka College with a degree in Spanish. She taught school for three years and then worked in church offices for the past 33 years. She has been the Parish Administrator at Reformation Lutheran Church in downtown Rochester for the past 17 years. Sandy tells us that music has always been a most important part of her life! A highlight during college for her was the privilege of singing in the Keuka College Chorale, under the direction of Dr. Dale Warland. She has sung in church choirs throughout her life and for two years was a member of the Rochester Oratorio Society under the direction of Theodore Hollenbach. Sandy has sung for many years in the Eastman Rochester Chorus and the Finger Lakes Choral Festival. She has served as President of the FLCF Board for the past two years. Sandra tells us that the church is central in her life. Her home church is Messiah Lutheran in Greece where she has served on the governing body (the Hub) and Chair of the Worship and Music Ministry. She was the Secretary of the Upstate New York Synod for twelve years. Sandra and her husband Dick have been married since 1969. They have two grown children, Jennifer and Scott. Sandy is most excited and looking forward to serving on the ROS Board!
Sarah Beth Reynolds, AEA SAG MBA
Community Member // First Term ending 2019
Sarah began singing and dancing at the age of 3 years old and became a professional actress, singer and dancer at the age of 10 years. Sarah performed on Broadway in Sunday in the Park with George as Louise with Mandy Patinkin and Bernadette Peters. She originated the role of Ethel Roosevelt in Teddy and Alice with Len Cariou and starred in the title role in the 12th National Tour of Annie. Locally, Sarah has performed in musical and dramatic productions including Oliver, Mame, Peter Pan, Quilters, Company, and Gypsy with The JCC, Blackfriars Theater, Downstairs Cabaret, Webster Theater Guild and many more. Sarah attended Hofstra University, completed her BA in Theater Arts at Nazareth College and her MBA through University of Phoenix. Sarah is a finance and production manager for a local arts organization and resides in Webster with her two boys, Casey and Wyatt. Sarah is a veteran of musical theater, but appreciates the many genres of music.
Maura Slon
Chorus Member, Soprano // First Term ending 2020
Maura was born and raised in the Bronx, but has lived in upstate New York since she matriculated at Ithaca College. She recently retired after twenty-five years working for the Catholic Diocese of Rochester as a liturgist, Diocesan Music Committee member, workshop presenter, wedding coordinator, chorister and soloist with various church choirs and the Diocesan Festival choir, and cantor at churches and venues throughout the twelve counties in the Diocese. In the secular world, Maura has sung with the Cathedral Choir School, Lyric Chorale, and most recently with ROS. In addition to her choral singing, she has performed in straight plays, musicals, early music pageants, operettas, chamber operas, Broadway revues, and advanced handbell choirs. She has reenacted period contradances with the Wakefield Dancers, built historical and contemporary costumes, tap-danced, and once appeared on stage as a (very amateur) ventriloquist. Much of this singing, dancing, and acting was performed in tandem with her husband, Bob, who sings bass/baritone with ROS — always her favorite form of collaboration.
Marc A. Smith
Community Member // Second Term ending 2020
Amidst a lifelong love for orchestral music and the Great American Songbook, Marc's passion has developed to include operatic and choral music, and he fondly remembers singing with the Eastman-Rochester Chorus and RPO in high school. Pursuing a second career in nonprofit resource development, he has an extensive background in sales management and B2B marketing. Returning to his alma mater, St. John Fisher College, Marc is completing Fisher's "Certificate in Nonprofit Management" program in the fall of 2014 and is both excited and proud to be working in furtherance of the Rochester Oratorio Society's mission and vision. Embracing an avid interest in board governance, major gifts and fundraising, Marc looks forward to helping establish a formal planned giving program for the Rochester Oratorio Society while concurrently strengthening its endowment to ensure that future generations of Rochesterians will be able to enjoy the Society's spectacular talent.Taking advantage of scarce free time whenever he can, Marc enjoys playing the guitar, cycling, swimming and running, and completed his first triathlon in August 2014.
Sarah Stage
Community Member // Second Term ending 2019
Sarah Stage has been a member of the Rochester Oratorio Society since 2013 and currently serves on the Marketing and Development Committees. She also works as a Marketing and Communications Specialist for Insero & Co. CPAs, teaches private voice lessons, and serves as Chair of the Flower City Habitat for Humanity Women Build program. A native of San Marcos, Texas, Sarah holds a degree in Vocal Performance from the Baldwin Wallace University Conservatory of Music in Berea, Ohio where she performed in the Focus Festival Chorus, Bach Festival Chorus, and Jazztet and studied culture, language, and music abroad in Portsmouth, England and Rome, Italy. She has worked with many great teachers including MaryBeth Smith, JR Fralick, Timothy Mussard, and most recently Katherine Ciesinski of the Eastman School of Music. Performances with companies such as Operafestival di Roma, Cleveland Opera, and Opera Circle Cleveland include Zerlina in Don Giovanni, Lady Billows in Albert Herring, and Rose Alvarez in Bye Bye Birdie as well as productions of Le Nozze di Figaro, Suor Angelica, Hänsel und Gretel, and Turandot. She also enjoys performing for weddings and events, and formerly served as the staff soloist for the First Church of Christian Science, Berea. Sarah resides in Penfield with her husband Ryan and two cats, Sophie and Copernicus.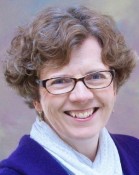 Lauri Van Hise
Community Member // SecondTerm ending 2021
Lauri Van Hise has spent her entire career working in the non-profit arena. With 30 years of experience, most of which has been in fund raising positions, Ms. Van Hise has worked for and on behalf of a wide-range of organizations including performing arts, cultural, and human service organizations, as well as private and higher education institutions. Ms. Van Hise currently is senior director of the endowment initiative at Rochester Area Community Foundation where her focus is on building a program to proactively add to the Community Foundation's endowed funds. Her previous volunteer experience includes serving on the boards of Rochester Community Players and Rochester City Ballet. Ms. Van Hise is delighted to tap into her fundraising and project management experience to positively impact the Rochester Oratorio Society. Originally from Colorado, Ms. Van Hise has a B.A in Dance and an M.A. in Arts Administration. She enjoys all forms of the performing arts, and is a movie buff. Ms. Van Hise is married to a jazz musician at heart; she and her husband live with their college-student daughter and very active dog.
KATHLEEN (KATE) WASHINGTON
Community Member // First Term ending 2019
Kate Washington is Deputy Commissioner of Neighborhood and Business Development for the City of Rochester. Kate's continuing commitment to the transformation and regeneration of the City of Rochester is the driving force behind her work. Prior to her tenure with the City of Rochester she was Managing Director/Owner of Enterprise Solutions International. She counts the multiple, successful business turnarounds, despite the most recent recession - providing solvency and futures for employees and families - as her strongest and most fulfilling achievement. Kate's experience includes working with the highest levels of government leadership in countries in the Caribbean and South America to reduce the cost of energy and to build sustainable energy resources that increase the quality of life in these emerging markets. Kate earned her Bachelor of Music from Syracuse University, studied jazz arranging at Berklee College of Music and earned her Master's degree in Business Administration from William E. Simon School of Business Administration. Kate's unique and non-linear career path is grounded in the education she received through world travel as a child in a military family. Eventually landing in Rochester, NY, Kate attended school, studied violin and went on to become a professional studio musician and music teacher in classical, jazz, and popular music. Returning to Rochester NY in 1989, Kate began to apply the analytical, creative and disciplined skills she developed as an artist, learning to bridge the gaps between the art and science of business and to integrate them well into her consulting practices. As founder and President of Thalia Productions, she delivered corporate training to Fortune 500 companies using improvisational interactive theatre. Kate's civic engagement includes leadership in women and minority issues; the arts; and business development. She is a founding member of the Women's Coalition of St. Croix, the first Rape Crisis Center and Domestic Violence program in the Caribbean. As President of the New York State Coalition Against Sexual Assault, she helped craft the Sexual Assault Reform Act signed into law by Governor Pataki in 2001 and secured the required funding for the seventy-six Rape Crisis Centers throughout New York State. In 1999 she was awarded the YMCA Minority Achiever Award. Kate has served as Co-Director of the Geva Theatre Enterprise Zone in the NextStage and as an artist and board member of Gateways Music Festival. She was Vice President of the Women's Foundation of Genesee Valley, and currently serves on the board of Rochester Community Television, Zion Hill Church and is Co-Chair of the Simon School Alumni Council. She sits on the advisory boards of BioDrill Technical Solutions, Rochester Jamaican Organization and Merrill Rusling.
Jeff Wright
Chorus Member, Bass // Second Term ending 2020
Jeff returned to the Rochester Oratorio Society in September 2012, having previously been a member from 1981 through 1999. His wife, Betty Wells, sings with ROS as an alto. Jeff and Betty are also active members of the choir of the First Presbyterian Church of Pittsford and the Finger Lakes Choral Festival and have sung at the Berkshire Choral Festival. Jeff previously served a three-year term on the ROS Board in the early 1990's. Past board experience includes the Hochstein School of Music and Dance, on which Jeff also served as Chair. Jeff has recently retired as a partner at Nixon Peabody LLP, where his law practice specialized in development and finance of higher education facilities, healthcare facilities and professional sports stadia. Jeff and Betty enjoy walking, gardening and lots of traveling, now that Jeff has retired. They have two adult children, Laurel and Powell.