Upcoming Events
Our Upcoming Performances and Events
Tyzik + Rutter
Friday, February 8, 2019 | 7:30 pm - 9:30 pm
Hochstein Performance Hall
50 Plymouth Ave N
Rochester, NY 14614
Jeff Tyzik's energetic setting of Psalm 150, commissioned and premiered by the ROS two decades ago, returns as the joyful prelude to Rutter's uplifting music for wind instruments, the Hochstein Youth Singers, and the full Oratorio Society chorus.
The Peacemakers
Friday, April 5, 2019 | 7:30 pm - 9:30 pm
Hochstein Performance Hall
50 Plymouth Ave N
Rochester, NY 14614
The ROS and special guests, the Genesee Valley Children's Choir and the RITA collective, present an iconic work for a new age: Karl Jenkins's "The Peacemakers," a 73-minute, multi-media, world-music masterpiece, featuring texts by the Dalai Lama, Ghandi, Terry Waits, Rumi, Nelson Mandela, Martin Luther King, Jr. and many others. Sponsored in part by the Rochester Area Community Foundation, with major support from Boosey & Hawkes. This program was funded in part by HumanitiesNY with support from the National Endowment for the Humanities.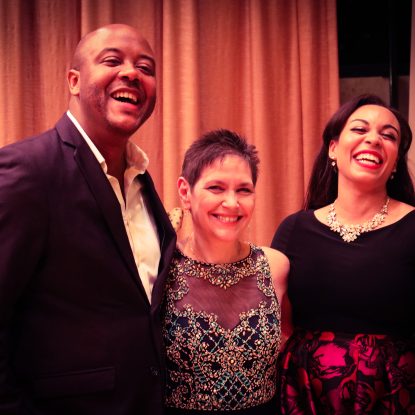 Rochester International Vocal Competition
Saturday, May 4, 2019 | 7:00 pm - 10:30 pm
Temple B'rith Kodesh
2131 Elmwood Avenue
Rochester, NY 14618
The Oratorio Society's most brilliant evening of song has sparked international careers for dozens of operating stars. Join us for the excitement and then vote for your favorite emerging star.