The Rochester Oratorio Society has announced four upcoming concerts featuring music ranging from classic choral repertoire to contemporary multi-disciplinary works.
The ensemble, led by Maestro Eric Townell, Artistic Director, will kick off its 73rd season with a concert of masterworks by Schubert, Gjeilo and Mendelssohn. The Oratorio Society Chorus and Orchestra will feature 150 voices as well as strings and keyboard. The concert will be held at Asbury First United Methodist Church in Rochester on Oct. 12 at 7:30 p.m. and will also feature a pre-concert exhibit by the Artist's Breakfast Group.
Next up is the organization's annual holiday concert, A City Sings for the Season. The Oratorio Society will be joined by The Hochstein Youth Singers, Borinquen Dance Theatre, The Mt. Vernon Missionary Baptist Male Chorus, Spiritus Christi Gospel Choir and ROCMusic Collaborative at Rochester's Stardust Ballroom on Dec. 2 at 3:00 p.m. This family-friendly performance is free of charge, and is sponsored in part by Nocon & Associates, Canandaigua National Bank, and Henderson Family Ford Foundation. Donations of personal care items, food or clothing will be collected for the benefit of Action for a Better Community.
On Feb. 8 at 7:30 p.m. at Hochstein Performance Hall the chorus will present a program of music by Jeff Tyzik and John Rutter. Tyzik's setting of Psalm 150, which was commissioned and premiered by the Oratorio Society two decades ago, will be followed by Rutter's "Mass of the Children" featuring Antara Winds, The Hochstein Youth Singers and the full Oratorio Society chorus.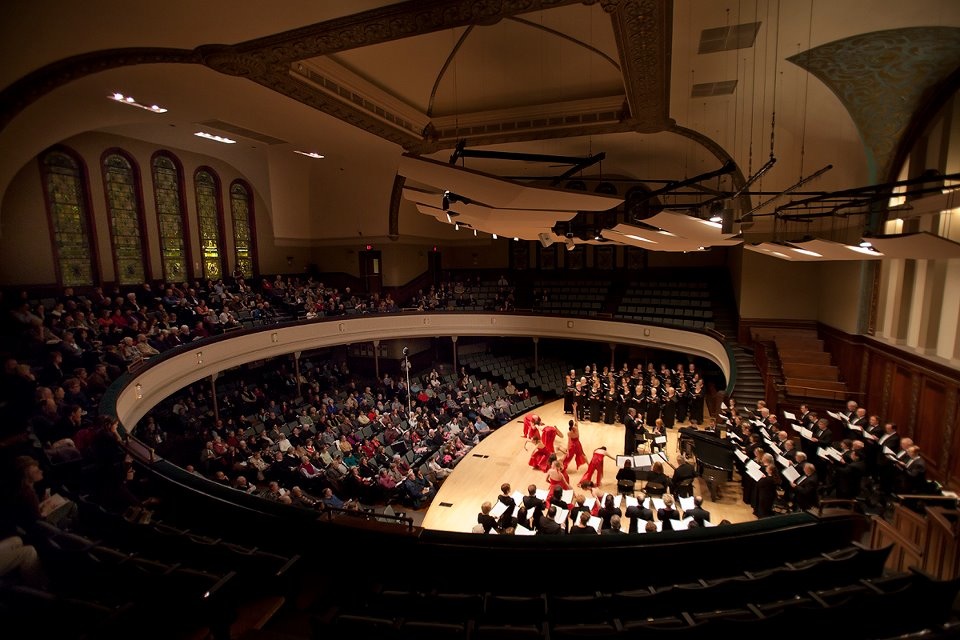 "The Peacemakers," a 73-minute multi-media world music masterpiece by contemporary Welsh composer Karl Jenkins, CBE, will close the season on April 5 at 7:30 p.m. at Hochstein Performance Hall. The Nazareth College Choir, the Rochester East High School Choir, the Genesee Valley Children's Choir and the Oratorio Society chorus will sing words by the Dalai Lama, Ghandi, Terry Waits, Rumi, Nelson Mandela, Martin Luther King, and others accompanied by the multi-instrumentalists of the RITA Collective. A Seneca Nation representative will open and close the evening with the traditional Great Thanksgiving ceremony. This performance is part of the Oratorio Society's fourth annual collaboration with the University of Rochester Humanities Center, and is the culmination of a community-wide commemoration along with the Rochester Public Library, Thomas Warfield and PeaceArt, NTID and Writers & Books celebrating national poetry month. The performance is sponsored by the Rochester Area Community Foundation with major support from Boosey & Hawkes.
Tickets are available at https://ROSsings.org or at (585) 743-2234.